Each year in spring, CMS conducts its annual Consumer Assessment of Healthcare Providers and Systems survey, collecting feedback on patients' experiences with their providers and health plan. Improving the ability to get needed care quickly is a key measure, as well as one of the ways to better serve patients.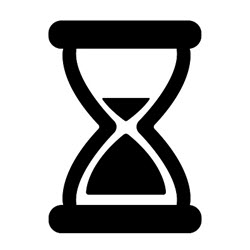 In-office patient wait times may seem unavoidable, but they could be the result of unidentified redundancies and inefficiencies or other issues with administrative and clinical processes that can be adjusted and improved upon. Most patients report that they would feel less frustrated with long wait times if they simply knew how long the wait would be or had better communication with provider staff about the expected wait time.
Below are some helpful techniques from eVisit's blog to avoid patient frustrations:
Collect patient information before a scheduled appointment
To minimize time spent on data collection, have your office staff gather insurance information and patient history when an appointment is scheduled. Ask patients to complete all necessary forms before their appointment if possible.
Utilize your EHR system
Ask clinical assistants to take on documentation tasks like collecting patient history, managing prescription and test orders, and even taking notes during the patient visit.
Use secure messaging
Reduce the amount of time your staff spends making phone calls by using an EHR system to provide an alternative way to communicate important information to your patients.
Create a policy for no-shows and late arrivals
Create a policy that explains how your office handles patients who don't show up or arrive late for scheduled appointments. Set a time limit on late arrivals.
Identify bottlenecks
Provide a simple survey that tracks each patient's timeline from arrival to exit to help identify any potential issues in your practice.
Implement a mobile queue solution
Mobile queue tools can help manage expectations by providing a projected wait time and can allow patients to let your staff know if they're running late.
Embrace telehealth solutions
Telehealth solutions can help streamline patient record gathering, prevent no-shows or late arrivals, and reduce in-office wait times.
Provide a comfortable reception area
Your waiting room should offer a pleasant space for your patients to wait. Provide reading material, free W-Fi or TV entertainment, and comfortable seating. These can help optimize patient satisfaction even when the wait time isn't ideal.
Be sure to address any concerns patients may have about waiting to see you. Remember, your interactions with your patients play a key role in their experience, satisfaction and overall health.